Cancel Redirects to Solve Adsense Down or Unavailable Problem and Make a Custom 404 Page to Make Website More User-Friendly
2018-09-19 455 words 3 mins read
I submitted Adsense application 3 times before and I  received the following letter shortly:



Unable to review your site: While reviewing jesselau.com, we found that your site was down or unavailable. If you applied through an AdSense host partner, such as YouTube or Blogger, your hosted site was not available or not found (removed) at the time of the review.



This really made me confused. I have changed the server from London to Silicon Valley where Google headquarters is located. It was impossible to say "
down or unavailable
".
I won't guess this time. I went to the google forum and asked, and soon the enthusiasts answered, saying that my jesselau.com redirected to jesselau.com/en/. Google Adsense application robot does not support redirects.
Go to the google adsense guide, really, there is a small line of text, does not support redirect. It seems that we still need to read it carefully.
So I cancel the redirects then submit Adsense appliaction again.
Update:
My Adsense account is approved.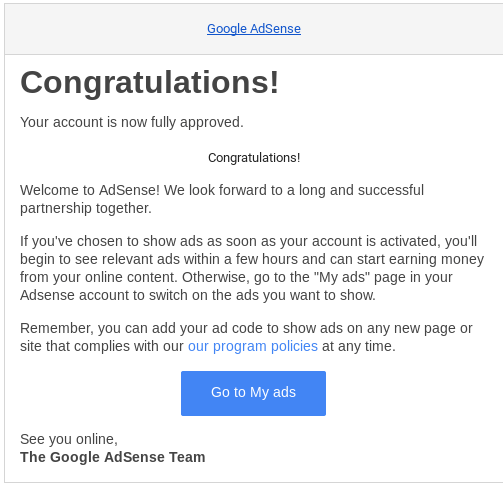 Learn about the Adsense guide. Then consider the thinking of Google Inc.  His product is search engine, the higher the quality of the search results, the more better reputation,  and the higher the Google stock price.
And Google also mentioned its basic principles on its website:



Basic principles






Make pages primarily for users, not for search engines.


Don't deceive your users.


Avoid tricks intended to improve search engine rankings. A good rule of thumb is whether you'd feel comfortable explaining what you've done to a website that competes with you, or to a Google employee. Another useful test is to ask, "Does this help my users? Would I do this if search engines didn't exist?"


Think about what makes your website unique, valuable, or engaging. Make your website stand out from others in your field.





Therefore, I will check the website of this blog by google site:jesselau.com.
I found a few old links and I have removed their content. But the settings are incorrect, pointing to a 404 error, but the URLs still are the old links.
This will result in a large number of duplicate pages in the search results, and the user experience is also very poor.
Therefore, I made a special 404 page. Easy to put text, buttons and a picture with DIVI Builder
This page is actually like this, very simple
It is important to set this page not to be indexed by search engines.
In the final step, you need to install the plugin below.
This plugin can redirect 404 pages to the specified page.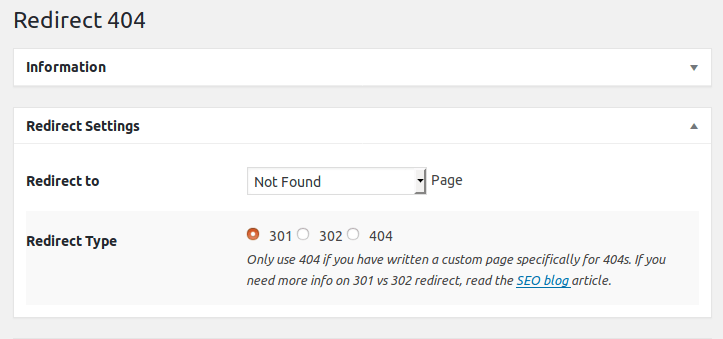 Remember to be a 301 redirect.
Ok, feel free to enter a URL that doesn't exist, such as https://jesselau.com/this doesn't exist /