Price Action in Binary Option - Header & Shoulder
2013-04-02 97 words 1 min read
Tested many strategies for Binary Option. It is not easy game.
I used to program Expert Advisor to trade forex. Win ratio is not too important in forex trading game, but very important in binary option.
I tried many money management strategies for binary option. But unfortunately it is not a good idea.
So I must focus on win ratio.
I find price action is good tool to increase win ratio.
Here is today's trade.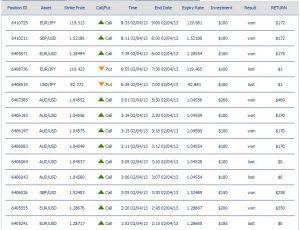 And I just open the post to record my last trade because I tested header & shoulder price action and it won.